Post-Treatment Care for Laser Hair Removal in Delhi: Dos and Don'ts
Posted by Dermaworld
30 June 2023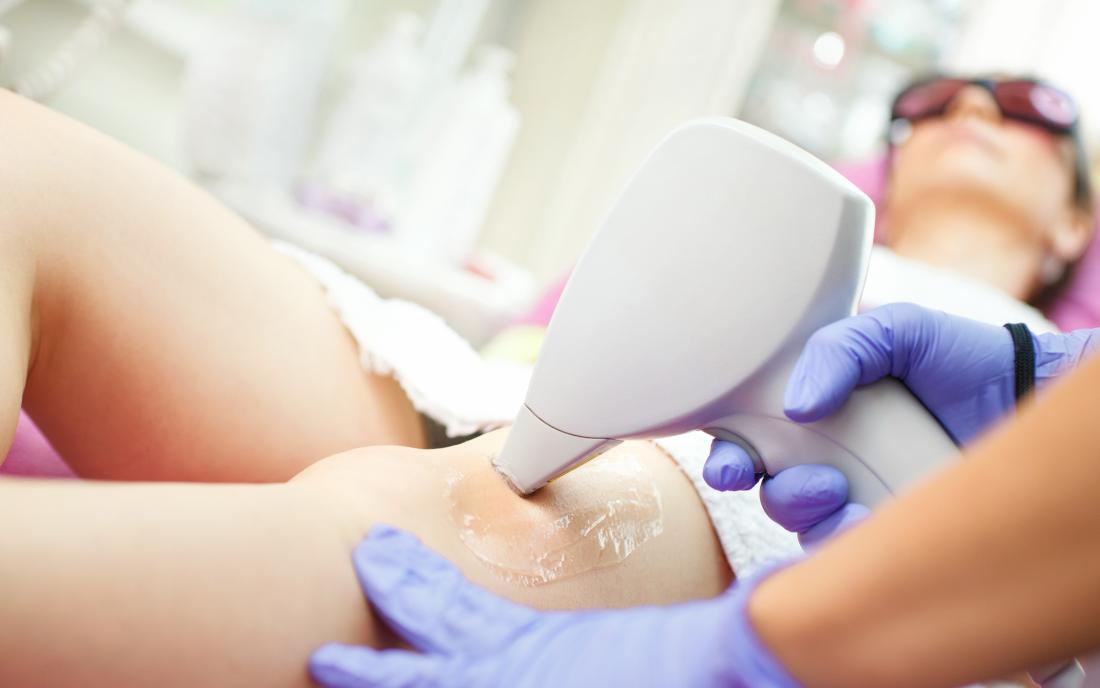 Thinking of undergoing laser hair removal in Delhi to get rid of superfluous hair growth? Choose Dermaworld Skin and Hair Clinics which offers affordable, top-quality laser hair removal services with the newest and most modern and latest hair removal machines in Delhi.
Get Ready To Achieve Transformation with Lasers
Laser hair removal is a revolutionary hair removal method that can provide one with long-lasting hair-free, smooth skin by removing unwanted facial or body hair. As compared to traditional hair removal methods like waxing, shaving, epilating, and others, laser hair removal at Dermaworld Skin and Hair Clinics in Delhi is the safe, painless, permanent hair removal option that is affordable in the long run. It can be performed on any site of the body, except around the eyes.
 
Laser hair reduction works only on actively growing hair and so multiple laser sessions are required to completely stop unwanted hair growth and get the desired results. In a fraction of a second, a laser pulse can selectively damage multiple targeted coarse and dark hair at a time without harming the surrounding skin. The hair falls out from the treated areas only after 15-30 days from the day of the laser session, which is quick and normal. 

However, a successful and effective laser hair removal treatment with minimal to no adverse side effects is only possible if the patient is committed to following laser hair removal before and after instructions. This includes some do's and don'ts that the patients should take care of before and after each laser hair removal session. This post focuses on the aftercare routine for laser hair removal in Delhi.
What should be done to care for the treated skin after laser hair removal?
After the laser hair removal session, the patients should do the following:
Wear loose-fitting clothes, if you have undergone laser hair removal on hairy body sites like arms, legs, bikini area, and others, at least for 2 days. This is important to avoid friction on the treated areas.  
Keep the treated areas clean and dry for at least 48 hours. Wash the treated areas only with gentle soap.
Drink an adequate amount of water daily to keep the skin well-hydrated.
Apply an ice pack after every few hours for 10-15 minutes on the treated site to reduce any pain, sensitivity, irritation, or other discomfort. Apply antibiotic cream to the treated areas if there is any skin crusting. Start immediately after the laser session to get relief from redness and bumps that appear in the treated areas.  
Apply any soothing gel or cream like Aloe Vera for 3 days after the treatment to heal the skin.
Daily apply sunscreens of high SPF with zinc for at least 14 days after the treatment, whenever going outdoors in the daytime to avoid skin damage.
What to avoid following laser hair removal?
After laser hair removal, the patient must avoid the following:
Avoid direct sun exposure on the treated area for at least a week after every laser removal session. This is important as the sun's harmful UVA and UVB rays may irritate the treated area and cause skin darkening (hyperpigmentation).
Refrain from exercises or any physical activities that cause a lot of sweating or raise body temperature for at least 2 days. Strenuous workouts can overheat the skin of the treated area after a laser hair removal session.
Do not scratch, excessively scrub, shave, or apply any kind of pressure to the treated area for 4-5 days. This will allow the skin of the treated site to recover soon and not get infected by avoiding scarring of the skin.
Avoid any heat treatments on the skin simultaneously or alongside laser hair removal treatment as the laser works on the principle of selective photothermolysis. So excessive heat could irritate the treated area. Therefore, do not go for steam rooms, saunas, sun tanning beds, hot showers/baths, and spas for at least a week after laser hair removal.  
Avoid using any skin bleaches, topical medications, and/or anti-acne creams after facial laser hair removal, as these can irritate the skin of the treated area.
Do not apply makeup for a minimum of 24 hours after every laser hair removal session.
Avoid waxing, shaving, epilating, or tweezing for the entire course of laser hair removal treatment.
Don't use tanning creams as it may increase the chances of developing light spots or burns on the skin of the treated areas.
Avoid applying any fragranced products like body lotions or deodorants/perfumes if laser hair removal is targeted under the arms. Such products can irritate the skin and cause redness or discoloration.
Now that you are aware of post-treatment care for laser hair removal in Delhi, you can go ahead with your treatment at the best laser hair removal offering facility- Dermaworld Skin and Hair Clinics.
Why is Dermaworld Skin and Hair Clinics the top laser hair removal clinic in Delhi?
Laser hair removal in Delhi is the only solution for smooth, hair-free skin. It can help remove unwanted hair from the bikini area, face, hands, underarms, thighs, and legs. The heat from the laser causes irreversible damage to the hair follicles and roots to the extent that the hair can no longer grow. Dermaworld Skin and Hair Clinics offers all types of Soprano Ice Platinum (Alexandrite, Diode, ND YAG) Technology. All technicians are qualified to perform laser treatments, and all skin types are treated safely.
To help you finalise your chosen option, we assure you our laser hair removal services are cost-effective, optimally safe, and comforting. The safety of the treatment is ensured by the use of appropriate certified laser equipment by our highly experienced laser professionals. At Dermaworld Skin and Hair Clinics, laser hair removal clinic in Delhi, you can get customised treatment and better value for your money.
Book Your Appointment Now!