Chin Laser Hair Removal in Delhi
 Chin Laser Hair Removal Cost in Delhi Starting From Rs 2,500 Per Session.
Chin hair has always been an issue for women and it becomes very embarrassing for them to have hair on their chin where it is not supposed to be. The most effective and long term method to zap unwanted hair on the chin is with a laser treatment. The treatment has a long lasting effect and patient may not require repeating it every day or every week with the help of chin laser hair removal.
What are the causes of excessive chin hair?
There can be many reasons for these unwelcomed strands to show up. Some of its causes are:
Excessive growth of chin hair happens mostly in women who are pregnant or are going through their menopause.
Another most common cause is due to hormonal imbalances, e.g. PCOS (Polycystic ovary syndrome) in women.
Sometimes the reason can be certain medications which cause an increase in hair growth.
Who are the suitable candidates for this treatment?
Suitable candidates for chin laser hair removal in Delhi are people who have light skin and dark hair. A good dermatologist will always advise you and answer your queries but you have to be practical about the results. Before actually going through the procedure, a patch test is conducted. The patch test will tell you what the treatment is like and how your skin will react to it. It will provide you with an indication of the results which you are likely to achieve from the laser treatment sessions.
How to go off with unwanted chin hair?
Women use plucking, waxing, bleaching and other creams to remove unwanted hair on chin. But that is time consuming and needs to be done frequently and becomes irritating at times. Laser technique, on the other side for chin hair removal is much faster and easier owing to the advanced technology. Laser treatment depends on type and color of your skin.
What is the procedure of chin hair removal treatment?
Chin laser hair removal treatment will be quite short as the area treated is small. Also, chin is a delicate and a sensitive area and you will feel bit pain when compared to other areas of the body.
At Dermaworld, the procedure of chin laser hair removal in Delhi is as follows:
First, the best parameters for treatment are selected according to your skin type, and hair.
The skin will be cleansed and the area is shaved properly.
Then, a gel is applied to the area.
After applying, laser therapist performs the procedure. They are experienced and highly trained therapists.
When done, inflammatory cream is applied.
Lastly, post care instructions and prescription is provided to the candidate.
How many sessions are required?
The number of treatments a person will require for chin hair removal varies from person to person. Normally, a series of 6-8 sessions are required but some cases may require more sessions. This will depend upon the skin type and color, hair type and the color.
At Dermaworld, our practitioner will advise you on the number of treatments they think you will need according to them to attain long lasting results. It is also possible that you are happy with the hair reduction which is visible, and require less sessions than expected.
How much does chin laser hair removal cost?
 Chin Laser Hair Removal Cost in Delhi Starting From Rs 2,500 Per Session. 
Chin laser hair removal cost in Delhi depends on various factors such as type of hair, number of sessions, technology used, etc. The quality and safety of your skin should not be compromised because that's more important than the cost of the procedure. Chin is a small area and will cost a fraction of a cost compared to a large area like legs or arms. It may seem expensive to some but there is also a brighter side to it, it's long lasting and saves you a lot of time from shaving every day or every week.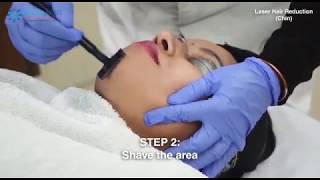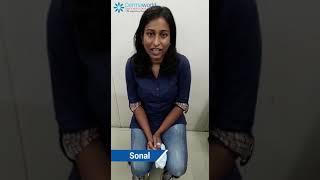 OUR PATIENTS
WHAT THEY SAY ABOUT US

Best Skin Specialist in Delhi. I got my wife treated for her hand problem and were satisfied a lot. Now we are taking a package for whitening treatments at his clinic in Rajouri Garden.Will surely recommend for all your skin, and hair problems. Truly the best dermatologist in Delhi.

I had really bad pigmentation that no doctor could get rid of. After Going to Dr. Batra, He designed a program for me using the Clearlift laser that got rid of all my dark patches. Thank You so much Dr. Batra for giving me the skin I always dreamed of!