Face | Facial Laser Hair Removal Treatment Cost in Delhi
 Facial Hair Removal Laser Treatment Cost in Delhi Ranges From Rs. 2,000 - Rs. 4,500 Per Session. 
We all know that unwanted facial hair, especially on girls and women can be quite unpleasant and embarrassing. Facial hair often emerges on the upper lip, chin and sides of the face. In many cases, they are quite visible and look ugly. These days there are many ways to remove facial hair, out of which lasers are the most popular. Facial laser hair removal for face has delivered great results for many women. We specialize in the best and the most effective method of removing unsightly facial hair. We conduct a patch test before the treatment is done to make sure that your skin does not react with the treatment which is being carried out. When it comes down to the removal of face hair, there can be further categories as per the areas they are grown in and also on the types of hair that grow on diverse skin types. The perfect candidate for this treatment is a person with fair skin and dark hair. Women who have dark skin and dark hair can also be treated, but may also require additional treatments. Laser Facial Hair Removal Cost in Delhi varies from individual to individual depending on the area treated.
What are the advantages of face laser hair removal?
Most popular facial hair removal options are upper lip and chin hair removal. This treatment has many advantages over the other hair removal treatment. Some of the advantages are the efficiency of the treatment that it is not required to be repeated on daily or weekly basis and even the Face Laser Hair Removal Cost in Delhi is also cost-effective.  Additionally, it does not engage any pain that one might have to experience if the procedures like waxing are followed. This treatment cannot be conducted at once and is required to be done in stages as per the hair type and how much hair you have on your face that you want to remove.
Can men go for face laser hair removal in Delhi?
The face laser hair treatment in delhi has not stayed limited to only the females but it has also broadened the horizons for males who are fed up of having too much facial hair. Laser treatment can help them to remove their facial hair and achieve the required look. This is why laser beard shaping has been gaining popularity in the recent years.
How is Laser Hair Removal for Face is done?
Well! Before heading to clinic for your appointment, you must shave the area to be treated. The skin should be completely clean and there should not be any residue of any product over there. It starts with numbing the area to be treated. Afterwards, patient's eyes are covered with over sized glasses in order to protect them. Then, laser beams are exposed on to the skin surface and it starts targeting and destroying hair follicles. After completion of session, skin surface is wiped clean to remove any residue.
What are the precautions needed before undergoing Face?
Waxing, plucking, tweezing or electrolysis should be totally avoided six weeks prior to the treatment. This is to ensure that doctor can find hair roots in an intact position. Sun exposure is the next thing to be avoided on the list as it can hinder the smooth processing of laser on skin and lessen down the grades of result. Yo must disclose your medical history, complications if any or allergies in order to make the procedure truly effective. This treatment should totally be avoided in case of pregnancy. Also if you have tattoo, you must not go for the procedure.
What should be the post procedure care?
After completion of procedure, certain checks must be kept in order to avoid any side effects. Sun exposure should totally be avoided for at least 1 week as that leads to tanning and sun damage; both of which are largely harmful for freshly treated skin with laser beams. Even application of tanning products are also totally prohibited. In case of occurrence of blisters, you must not puncture them as it might lead to further infection. You must not go for any laser or chemical treatment at least for 2 weeks after the session. A sunscreen has to be followed strictly in your routine as newly treated skin demands more protection. You must exfoliate treated areas after doctor's advice in order to prevent occurrence of ingrown hairs.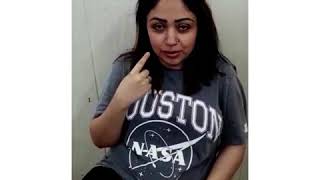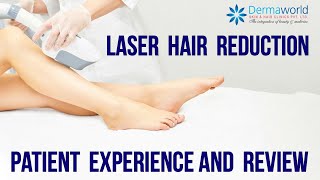 OUR PATIENTS
WHAT THEY SAY ABOUT US

Best Skin Specialist in Delhi. I got my wife treated for her hand problem and were satisfied a lot. Now we are taking a package for whitening treatments at his clinic in Rajouri Garden.Will surely recommend for all your skin, and hair problems. Truly the best dermatologist in Delhi.

I had really bad pigmentation that no doctor could get rid of. After Going to Dr. Batra, He designed a program for me using the Clearlift laser that got rid of all my dark patches. Thank You so much Dr. Batra for giving me the skin I always dreamed of!