Underarm Laser Hair Reduction in Delhi
 Underarm Laser Hair Removal Cost in Delhi Ranges From Rs. 1,000 - Rs. 3,000 Per Session.
Are you concerned about the presence of dark arm hair? An excessive dark hair on arms can become quite an embarrassing issue. Arms Laser Hair Removal gains the attention of both men and women. Though, mostly women are concerned about removing arm hair, yet these days men also seem to be considering this treatment. This treatment removes hair from the upper, lower or the full length of the arm as desired by you. It is quite possible after a few sessions of laser that your arm hair would not come back again or even if it does it will be very fine hair. Mostly, 6-12 sessions of arms laser hair reduction are required to produce results for the women. But, there are other factors which affect the results such as density, growth of the hair on your arms and sensitivity of the skin. Thus, it is always advised to get a patch test done before the actual laser treatment to avoid any consequences.
At Dermaworld Skin & Hair Clinics, with the help of our experienced practitioners who use state-of-the-art lasers, we easily conduct the treatment of unwanted arm hair. We have a wide range of FDA approved lasers which allow us to customize our treatment to work with your hair color and skin color. This treatment is quick and painless and can be performed over a lunch break. It is performed by our well-trained medical professionals. They will also provide you consultation regarding the treatment and you can ask them every possible question helping you make the best choice for yourself. Our consultants will tell you exactly what you can expect.
How does the procedure work?
It is an advanced clinical procedure which ensures safe and hassle-free reduction of hair from the arms. Firstly, long hair from the area to be treated is trimmed to shortest possible length by shaving it. Covering the eyes of the patient with protective eyewear is a step not to be missed. After application of cooling gel on the skin, laser beams start interacting with the skin and thereby targeting and destroying hair follicles. The number of sessions required for achieving good results may vary individually. It actually depends on the density of hair, the thickness of hair shaft, skin type, and other individual traits.
What shall I expect after Arm Laser Hair Removal treatment?
Our clinic specializes in all types of laser treatments. After the procedure, your skin will become silkier, smoother without any ugly ingrown hair and no more irritation of shaving. We know that skin is a delicate area and it needs to be treated with proper care. This is why the lasers we use are FDA approved and one of the most effective, comfortable and advanced technology.
What should one care for after completion of procedure?
When the treatment is complete, extra care must be taken for maintaining long term results. Below mentioned points must be kept in mind:
1) Sun exposure should completely be avoided as it can induce damage to laser treated skin.
2) Adequate application of sunscreen after proper healing of skin is very crucial.
What are the Benefits?
1) The procedure is much faster and hassle free than traditional methods of hair removal.
2) It targets only the hair to be removed and nearby skin is not affected.
3) It yields very long lasting and excellent results for skin and you get satin smooth hair free skin for long time.
Is it a safe procedure?
It is clinically proven to be completely safe for use on human body including the arms. However, you are always advised to go for patch testing of your skin prior to initiation of procedure. Regardless, you must consult highly skilled, talented and experienced dermatologist for your skin treatments. Dermaworld Skin & Hair Clinics is a renowned name for Underarm Laser Hair Reduction in Delhi.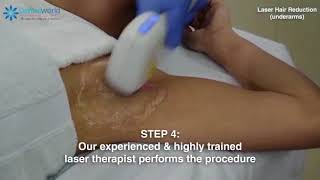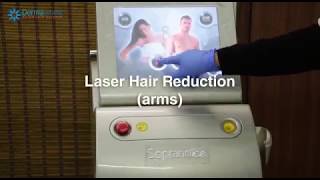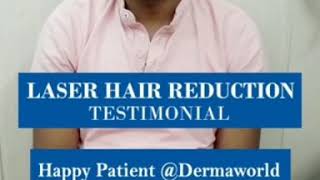 OUR PATIENTS
WHAT THEY SAY ABOUT US

Best Skin Specialist in Delhi. I got my wife treated for her hand problem and were satisfied a lot. Now we are taking a package for whitening treatments at his clinic in Rajouri Garden.Will surely recommend for all your skin, and hair problems. Truly the best dermatologist in Delhi.

I had really bad pigmentation that no doctor could get rid of. After Going to Dr. Batra, He designed a program for me using the Clearlift laser that got rid of all my dark patches. Thank You so much Dr. Batra for giving me the skin I always dreamed of!