Cost of Full Body Laser Hair Removal in Delhi
 Full Body Laser Hair Removal Cost in Delhi Ranges From Rs. 7,500 - Rs. 15,000 Per Session.
What is Full Body Laser Hair Removal?
We all want a neat and tidy look on the whole, but unwanted body hair has always been a big embarrassment in our way while achieving that. Apart from this, if you want to remove them by going the conventional way, you might have to put a lot of efforts in order to constantly maintain the same condition. Full body laser hair removal in Delhi has many advantages and can be used in all parts of the body. It works by pulsing laser wavelength technology which targets color pigments in the color follicles, efficiently preventing the re-growth of hair all over the body. The best part of laser hair treatments is, due to the melanin absorption, no damage happens to the pores nor they damage the surrounding hair follicles, thus the treatment is minimally invasive.
Which body parts can be covered under full body Laser Hair Removal?
It can treat all parts of your body. The results vary from person to person because of the different skin types and thickness of the hair depending on which you might need less or more treatment sessions than others.
You can get following body parts treated:
Arms
Face
Chin
Bikini
Breast
Tummy
Legs
Neck
Ear
Eyebrows
What are the things you should be aware of before going for Full Body Laser Hair Removal?
It is good to have knowledge about the treatment you are planning to undergo. It helps you to understand it in a better way and avoid any side affects. Here is the crucial list of what you should be knowing before proceeding for the treatment:
You must shave the area to be treated. Even if you don't, you will be required to do so at the clinic prior to the procedure.
You must save yourself from sun tanning and must avoid outdoors at least 4 weeks prior to the hair removal process.
Don't expect any magic in just 1 sitting. It usually takes several sessions to get that silky smooth hair-free look.
There is a list of certain products and activities which must be avoided after treatment. It includes hot showers, perfumes, deodorants, waxing or tweezing.
After the treatment, your skin becomes highly sensitive and thus the application of sunscreen is highly recommended. This is done to protect the sensitive skin from harsh effects of sun rays.
What are the Pros and cons?
Some of the considered pros are:
It is a very much efficient process and it gives excellent results for hair reduction from body parts. It works only on the targeted area and rest area is least affected.
It is much faster means of hair reduction and gives beautiful results.
The results driven from full body laser hair removal in Delhi last long and very less maintenance is required. Only you need to go for touch up treatments and the interval for the same would be suggested by your dermatologist.
What can you expect from the treatment?
Laser treatment has a lasting impact and you would not require repeating the process quite frequently. A patch test is done in order to see that you won't suffer from any sort of reactions from the laser treatment. Full body laser hair removal in Delhi is mostly painless and today's virtually painless hair removal techniques allow the removal device to glide gently over the skin, creating a cooling sensation which is very pleasant. The number of sessions will depend on your body, skin and hair type. After completion of session for one body part, you experience complete hair-free look on that very part. Once the treatment of all the body parts is complete, you get a complete makeover of your body and skin. Removal of hair from skin surface makes it look satin smooth and silky. Don't miss on your touch up sessions and you will enjoy hair-free look for long. Although some redness may appear on the skin, but it fades away gradually. Dermaworld Skin & Hair Clinics is one of the best clinics for full body laser hair removal in Delhi.
How much does full body laser hair removal cost in Delhi?
 Full Body Laser Hair Removal Cost in Delhi Ranges From Rs. 7,500 - Rs. 15,000 Per Session.
The cost of full body laser hair removal in Delhi varies widely, on factors such as:
Type of hair and skin color
Number of sessions required
Type of laser technology used
Since the area to be treated is wider as all the body parts are covered in full body laser treatment, the cost would be higher. But it's worth undergoing the treatment as it will give you a long lasting result and would definitely save you a lot of time and money in future. Our skin is more important, and no one would like to compromise on the quality and safety of their skin.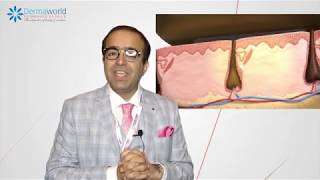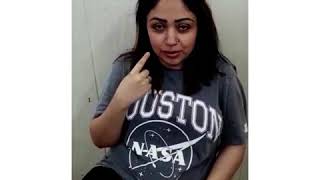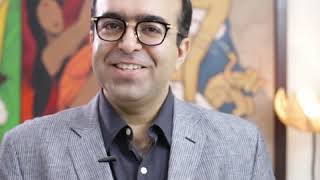 OUR PATIENTS
WHAT THEY SAY ABOUT US

Best Skin Specialist in Delhi. I got my wife treated for her hand problem and were satisfied a lot. Now we are taking a package for whitening treatments at his clinic in Rajouri Garden.Will surely recommend for all your skin, and hair problems. Truly the best dermatologist in Delhi.

I had really bad pigmentation that no doctor could get rid of. After Going to Dr. Batra, He designed a program for me using the Clearlift laser that got rid of all my dark patches. Thank You so much Dr. Batra for giving me the skin I always dreamed of!