Neck Laser Hair Removal in Delhi
Excess Hair in Neck area? Worried about Razor Bumps? Looking for a relief from neck hair? We at Dermaworld, Delhi provide Best Laser Hair Removal for Neck area using the Best Alma Diode and Alexandrite Soprano ICE Laser.
Hair growth on neck can be embarrassing for both men and women. Neck hair at times extend to back, chest and shoulders and it looks more unsightly. Some trim, some shave this hair but it's back in next few days. Laser hair removal treatment has became a more appropriate solution to the problem of hair removal in recent years. It can help both men and women to zap away the unwanted hair from their body.
What are the benefits of neck laser hair removal?
Neck is most sensitive part of the body and waxing can cause irritation and pain, while laser treatment can accurately and smoothly remove excess hair. Some of its benefits are:
Lessen the possibility of ingrown hairs, blemishes, infections and irritation.
It makes it possible to achieve satisfying results without the pain.
Saves you a lot of time and money in long term.
Removes or thins the hair to significantly reduce sweat production.
Make skin soft and smooth and no marks are left after the treatment.
Why choose neck laser hair removal over other hair removal methods?
There are ample of different methods to go off with unwanted hair from your body. Some are waxing, trimming, shaving, and depilatory cream. You surely have tried these methods to tame your neck hair. But the main problem is that these do not give long lasting results and even require a lot of your time. On the other hand, neck laser hair removal more effective, fast and easy way of reclaiming your beautiful hair free skin. It can save you a lot of time. It requires one time money investment and you can enjoy your hair free look for a longer time period.
Undergoing laser hair removal treatment at Dermaworld Skin and Hair Clinics, Delhi can help you reduce your unwanted neck hair using the best in Class Alma Soprano ICE laser hair removal machine.
How many sessions are required to get good results?
The Laser treatments will help you in reducing the number and thickness of the unwanted neck hair and for this just a few sessions of the treatment are required. Approximately 8 sessions of neck laser hair removal may be needed who want to remove unwanted hair to the maximum extent.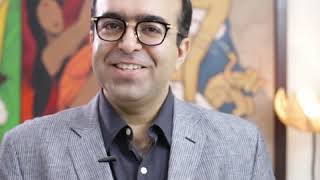 OUR PATIENTS
WHAT THEY SAY ABOUT US

Best Skin Specialist in Delhi. I got my wife treated for her hand problem and were satisfied a lot. Now we are taking a package for whitening treatments at his clinic in Rajouri Garden.Will surely recommend for all your skin, and hair problems. Truly the best dermatologist in Delhi.

I had really bad pigmentation that no doctor could get rid of. After Going to Dr. Batra, He designed a program for me using the Clearlift laser that got rid of all my dark patches. Thank You so much Dr. Batra for giving me the skin I always dreamed of!